Today Mozilla has announced the release of Firefox 40. The latest version of the well known web browser comes with a few new things, but perhaps the most notable is its enhanced support for Windows 10.
Previous versions of Firefox have worked fine with Microsoft's latest operating system, of course, but this iteration of the browser comes with a new look.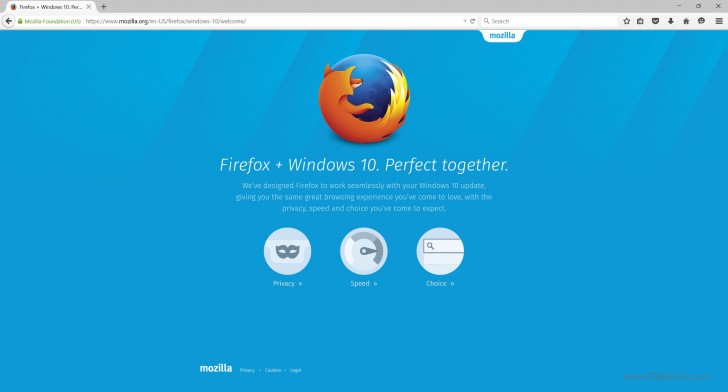 This apparently leads to "a streamlined feel", with bigger and bolder design elements, and even more space on the screen for the websites you're visiting. All of these things are the result of a series of tweaks to the UI.
Additionally, you can now search from the Windows 10 taskbar through services other than Bing. If you've set Firefox as your default browser, and inside Firefox you have a different search engine than Bing set as default, then all of your taskbar searches will be performed through that engine.
Mozilla has also published support materials showing how you can make Firefox your default browser in Windows 10. This was needed because after the upgrade to the latest version of Microsoft's OS, the Edge browser is automatically set as default.
Firefox add-ons will be going through a certification process based on guidelines that have already been made available to developers. This should apparently allow for better security. In future releases of Firefox, any add-on that hasn't been certified will be disabled.
Source : GSMARENA