"When in doubt, launch a new One M9 version" is probably HTC's motto. This isn't official mind you, but a poster on ePrice claims that the embattled company is looking to relaunch theOne M9 with a MediaTek chipset.
Allegedly the other specs will be the same – 5″ 1080p screen, 20MP camera, 3GB of RAM and 32GB of storage stereo speakers and presumably no fingerprint sensor.
Except the sizzling Snapdragon 810 will be swapped out for a MediaTek Helio X10 (octa-core CPU at 2.2Ghz) or Helio X20 (ten-core at 2.5GHz with two A72 cores).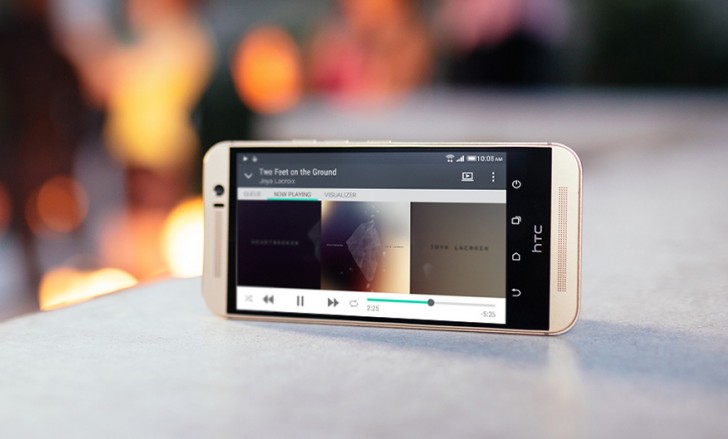 We'd consider this rumor unlikely, though in 2015 HTC has launched several variations of the M9 and even last year's M8 (not that competing makers aren't guilty of launching many [model name] [extra adjective] phones).
But if the rumor is true, where does that leave the HTC One M9+, which has a better screen (5.2″ QHD), a fingerprint reader and an octa-core CPU on a MediaTek chipset? And existing S810-powered M9 users? Well, maybe the rumor is just that – a rumor.
Source : Gsmarena