A physical keyboard on a Samsung flagship, now that is something frankly nobody could have predicted. The photo was just recently posted on twitter, courtesy Evan Blass or @evleaks, which leads us to believe it might actually turn out to be genuine.
The odd accessory seems more like an April Fools' Day joke, but it looks like the Korean tech giant believes there might be a market for it. The keyboard appears to be a cover for the bottom half of the Galaxy S6 edge+ or rather a clip-on. It is quite reminiscent of the physical keyboards on some older Samsung models, like the Galaxy Pro. It even has buttons for back, home and menu at the bottom.
The concept of clip on keyboards for touchscreen devices is definitely not new and was even around back in the monochrome screen days. However, resurrecting the idea seems slightly odd nowadays, especially on a device that shows off Samsung's latest and greatest curved AMOLED screen technology on a phablet scale.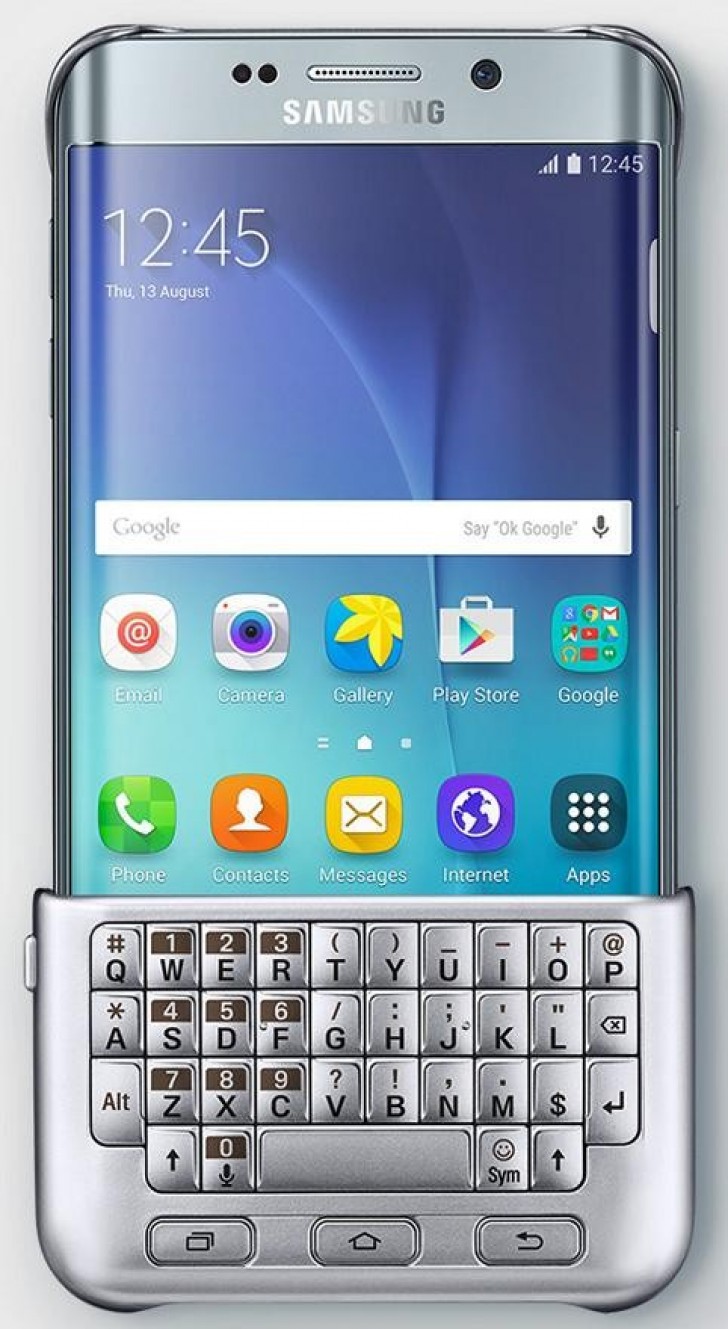 Still, Samsung has offered stranger things in the past and there might still be a market for the gadget. It fact, various sliding, folding and attachable keyboards have always been available from third parties, so there is at least some demand.
We will leave it up to you to decide whether or not the photo is legitimate and does come from a proper press release as is supposed. In the meantime all we can do is wait for Samsung's grand Unpacked event", which is set for August 13 and will be the venue at which the Galaxy Note 5 and the Galaxy S6 edge+ are officially unveiled. If the keyboard case is in fact a reality, it will most-definitely be there. And who knows, maybe Samsung made one for the Note as well.
Source : GSMARENA