Microsoft officially launched Windows 10 for PCs a couple of days ago, on July 29. There was much fanfare to this release, with many fan gatherings taking place across the world to celebrate the new OS version – like the one in Sydney, Australia, which is pictured in the image below.
Windows 10 has already been installed more than 14 million times, its maker has revealed. And this was achieved in just the first 24 hours of availability. That's no small feat for such an incredibly short period of time.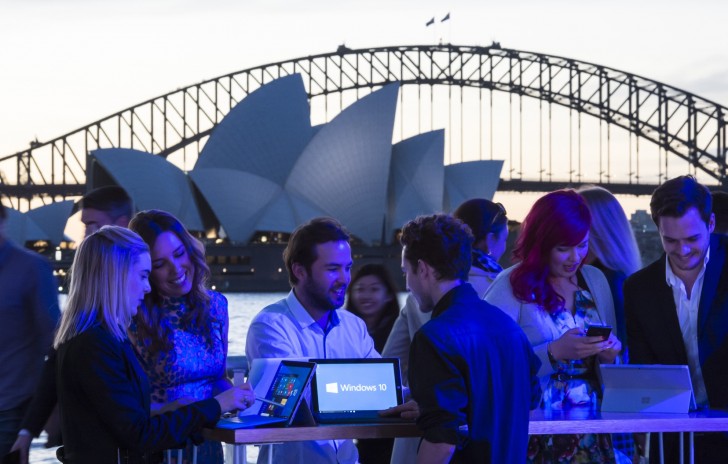 Obviously, the great distribution was also helped tremendously by the fact that Microsoft is giving away the update to Windows 10 for free for those who have Windows 7 or Windows 8.1.
On the other hand, Microsoft is delivering the update in a phased manner, to make sure there are no ghastly errors. Had the company not applied this tactic, we surely would have already seen many more millions of computers running it.
In the near future, more and more of those people who have already reserved their Windows 10 upgrade through the special Get Windows 10 app are going to get it.
Source : Gsmarena.com